HeyTrack - simple player for internet radio streams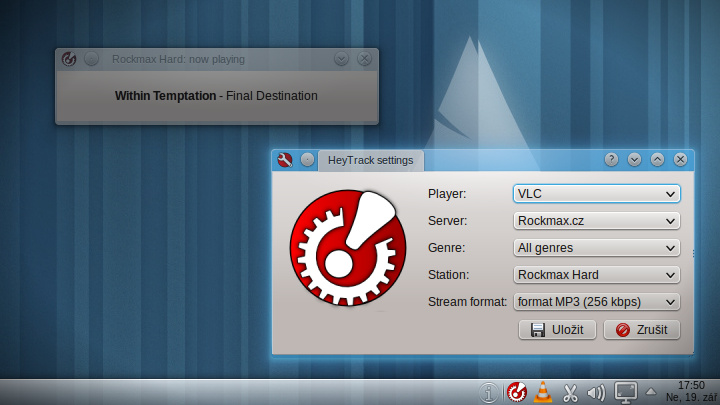 HeyTrack is an utility for playing internet radio streams and displaying current track. It's literally one tray icon and besides it would sometimes display baloon notification about new track, it doesn't get in your way. HeyTrack can have also an small window, which displays current track or even plasmoid for KDE4 Desktop Environment.
Supported servers
ABRadio.cz
Rockmax.cz
SomaFM.com
Players
VLC (only on Linux)
Amarok (only on Linux)
embedded player (Phonon)
More information including download links in announcement of version 1.0 alpha or under tag HeyTrack.